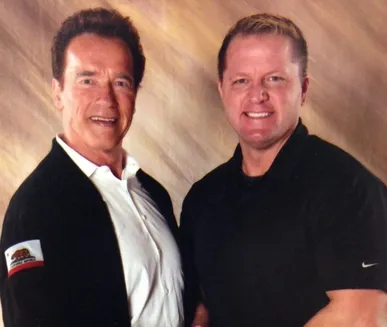 Dr. Paul E. Waisbrot, B.S.,D.C. National Board of Chiropractic Examiners Certificate of Attainment (1996) and Expert Rating Certified Personal Trainer and Strength & Conditioning Coach
Dr. Waisbrot holds a Bachelor of Science Degree in Human Services Psychology from the University of Wisconsin with two years post graduate Masters Degree education in Clinical Psychology and Behavioral Sports Psychology and is a Summa Cum Laude (Highest Honors) graduate of Palmer College of Chiropractic, Davenport, Iowa (1996). In addition, Dr. Waisbrot served an internship in Physical Therapy and Rehabilitation Services at Saint Joseph's Hospital and Mercy Hospital in Wisconsin.
Dr. Waisbrot started in private practice in the Montgomery area in 1996 and since 2006 has been located at Baker Family Chiropractic and Sports Injury Clinic, 10494 Loveland-Madeira Rd., Loveland, Ohio with easy access to residents from Indian Hill, Loveland, Symmes,Montgomery, Madeira, Kenwood and surrounding Cincinnati areas due to convenient access off Interstate 275 (Exit #52).
Dr. Waisbrot has over twenty years of experience in fitness training and holds the NPC Bodybuilding titles of Mr. Badger State Middleweight, Collegiate Mr. Wisconsin Light Heavyweight, and First Runner-up Mr. Mid-States Titan Middleweight. Dr. Waisbrot also played football in Wisconsin and prop on the renowned UW-SP Pointers Rugby Team.
Dr. Waisbrot has countless hours of education and experience in the field of Chiropractic, physical fitness, personal training, and exercise; including providing Chiropractic care and/or fitness training for Cincinnati Bengals, Cincinnati Reds, and Dayton Dragons players, a variety of professional musicians, and personal contact with Governor Arnold Schwarzenegger, Hall of Fame Running Back Roger Craig, legendary senior fitness expert Bob Delmontique, Editor in Chief of Weider Publications Muscle and Fitness Dr. Tom Deters, Ms. Olympia Corey Everson, Mr. Olympia Lee Haney, Mr. America Bill Pearl, Mr. Universe Lee Labrada, Lance Armstrong and Tour De France team Physician Dr. Jeff Spencer, Lou "The Incredible Hulk" Ferrigno, Ryan "900 lbs. Bench Monster" Kennelly, and numerous others. Dr. Waisbrot has been a licensed Mixed Martial Arts Judge in Ohio, Kentucy, and Indiana and has been appointed by Ohio Governor John Kasich as a regional board member for the United States Selective Service.
Dr. Waisbrot is also the author and co-publisher in conjunction with Brady Press of NBCE teaching texts "Biff's Notes" for Comprehensive Endocrinology, "Biff's Notes" for Advanced Neurophysiology, "Biff's Notes" for Comprehensive Systems Pathology, "Biff's Notes" for Advanced Biochemistry, and "Biff's Notes" for Comprehensive Toxicology.
Dr. Waisbrot is State of Ohio licensed and holds a certificate of attainment from the National Board of Chiropractic Examiners (1996) (Parts I, II, III, and IV) and is an Expert Rating Certified Personal Trainer.